What is Social Media and Website?
Social Media
Social media enable users to create and share content or to participate in social networking.
It facilitates the sharing of ideas, thoughts, and information through the building of virtual networks and communities and provides a great opportunity to establish customer service from the actual shop to the other media
Social media has helped many businesses grow and promote themselves around the world. Creating and setting up your social media profiles can be a fun, rewarding, and profitable adventure if you approach it wisely.
Website
Website is the collection of World Wide Web pages usually containing hyperlinks to each other. Websites are usually created and maintained by single individuals and organizations. A website is also known as a web presence or simply site. Cost-effective SEO or Search Engine Optimization practice and manage the increase of the quantity and quality of the traffic of websites through organic search results. If you want to track the numbers of website visitors, use the Google Analytics tool. With this, you can also calculate the percentage of prospective customers you can have in a number of website visitors.
Many people question —is website a social media? Social media encompasses a wide range of websites and apps. One more thing about discussing a website is that a lot of people are confused about the differences between a web page and a website. Websites are sometimes called a web page, this definition is wrong since a website consists of several webpages in which information on a related topic or other subject is linked together under a domain address.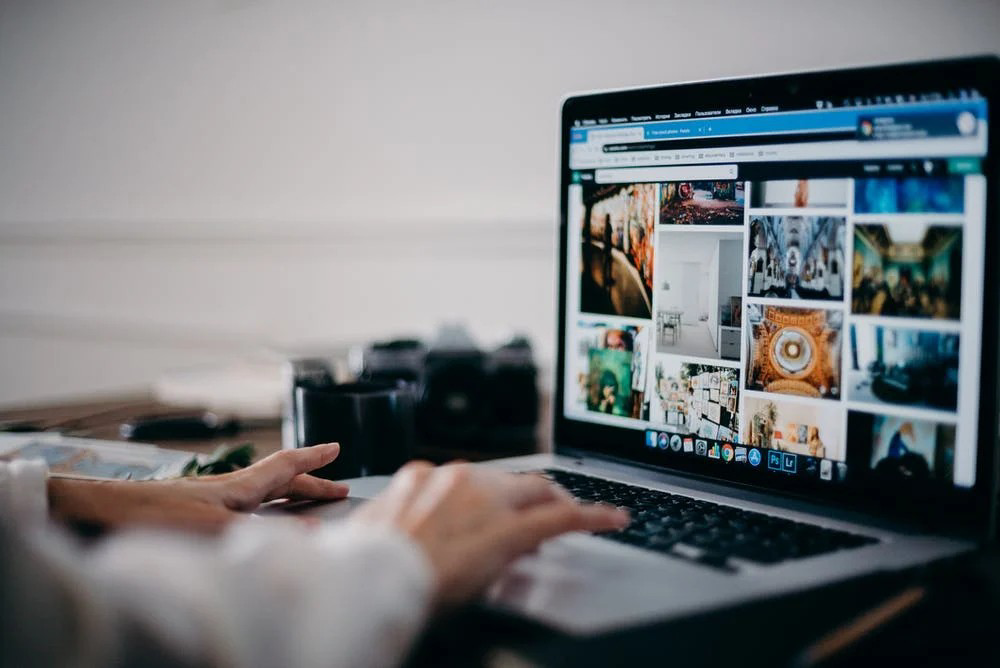 Website vs Social Media and How it Pertains to Your Business Strategy.
Let's talk about how both generate viable leads for a business.
What are the strengths of a website?
A website helps your company or business to be found online.
You can use a website to promote your services through digital marketing space.
You can establish your business credibility.
You can set up and provide key information for your company.
You can toggle navigation website easily
Why is social media beneficial?
Social media will help you to connect with your audience.
You can use social media platforms to build your brand reputation.
You can instantly share your content then reach new visitors and audiences.
Social media platforms can use as marketing tools. You can easily determine what works and what doesn't because you can track what content your visitors like the most through analytics that serves as tracking and reporting tools.
Another thing to consider when discussing website vs social media is that you can easily set up your start-up or small business page even with or without technical expertise and high budget because you just need to fill up and submit the information needed while creating a website goes in another way. It is time-consuming. If you lack the time or expertise to do the heavy lifting on your own, you should hire web designers and a team that can help you create a great responsive and functional website and web design to create an effective brand. Creating a website will cost depending on its features and complexity. Your web presence and reach will depend on your time, consistent performance, and high-quality content. You should also avoid free hosting services and even shared marketing plan for your businesses if you want to maintain the growth and business goals of your brand.
Why is it important to have both a website and social media?
Other business owners are wondering if they really need to bother creating a website when there are a lot of social media platforms that they can use for their marketing. One of the questions asked when talking about website vs social media is— why is it important to have both website and social media profile?
Maybe you have a question or business challenge you have been struggling with. No one should be concerned more than the business owner itself. Ideally, every business or company should have both a website and social media presence. The combination of these two platforms will be a big help to increase business awareness by considering it as:
Social media is somehow considered as the mouth of the business and the website as the hub and brain of your online presence.
Your website should be the heart of your online presence and social media should be your marketing tool.
Your website provides a lot of value for your company while social media helps spread the word about that.
What is the Best Form of Social Media?
When it comes to marketing your small business, free channels are always good. Using social media can establish your network that can create a new audience and lead to your business's community growth.
Establishing a social media presence will serve as your way of communication to know and meet the needs of your audiences, clients, and customers to build credibility and trust. Your social media profile should have a business name, pictures, and other information that will show you your business environment, interests, and services. You can improve your social media presence by creating relative and timely posts and responding with your online community. Social media pages and posts can be a good marketing strategy. You can create several social media accounts in different social media channels without worrying about money. You can control and set your target audience using social media channels. You need to make sure that your business branding is shared across social media sites as well as in your blog or content. Consistency will help people to recognize your products and services and increase your brand awareness.
Facebook
There are more than one billion people active social media users, especially on Facebook. Half the world is on social networks every day. Facebook is the biggest social media site in the world. Facebook is one of the social media marketing channels that are user-friendly. If you are a small business owner and you don't have much working capital, creating a Facebook page for your small business can be a great marketing strategy especially when people start to learn about your business. Businesses can brand themselves using Facebook. You can also tag other people in your page posts and other content on your social media page. It also allows customers to interact with business owners through direct messages to social media pages without logging in to other channels. If you don't spend enough time engaging with your audience. You're able to build loyalty between your brand audience through your updates.
Twitter
Using Twitter can be a good social media strategy. Though shared content it can reach a wide range of audience that can be your possible customers, potential business partners, employees and can be your product and essential suppliers. Business owners can use the Twitter platform to create successful social media campaigns to increase sales, gain more customers, and brand recognition.
Instagram
You can set up or switch your Instagram account into a business profile. Posting on your Instagram stories is a way to get more direct with your audience. You can use hashtags to boost product awareness or tag other popular accounts to reach more viewers. Instagram is the perfect place to form an alliance.
You can build a habit of posting about your products. Reveal the process behind creating your products and Show all variations of your products. You can consider creating story highlights for different products. Featuring multiple products with a flat lay and backdrop can make your product more pleasing and interesting. If you want to share proof of purchase and comments of your customers you can share photos and videos your customers have posted with your products. You can also create tutorials on the different ways people can use your product to make it more credible. The use of question stickers can be your simple but effective way of interaction so people can learn more about your products and feel confident making a purchase. If you want to be more connected with your viewers you can go live to take questions to answer about your product and services. If you need a website for your Instagram you can also link your website URL in your Instagram bio to redirect your audience to the main site of your product.
Which Social Media Platform Should I Use for Website?
The first thing to do when searching for the best strategy to gather quality leads is to decide which social networking websites to use. Knowing the most popular social media site will allow you to maximize your brand.
It will always be your choice what social media platform can work best with your business. You just need to be more considerate and mindful about your choices for it won't take more risk to your business growth.
Is it Worth Having a Website?
Whether you're a business owner, a life coach, a photographer, or a web designer, if there is one thing that you need, it's a website. Your website is the hub of your online presence. A business website will provide your audience the general information about your company that can also direct your business to an e-commerce system. You can create a landing page that describes your services. Everything is in one place on a business's personal webpage. A domain name is very important because it will serve as a representation of your brands and businesses. Your site should be informative when you want your businesses to boost your brand. Some customers are more relieved if they see your business has a website than having just social media profile. Potential customers want to view your website because sometimes it is their basis to check your brand legitimacy. This is also why other business owners considered websites better than social media. Sales funnel can help customers to learn more about the products they want to purchase.
Conclusion
Having both social media and a website can give a lot of advantages to a business. If these two work together, you can have more quality leads, viewers, audiences, potential customers, and business partners. A lot of opportunities can come that can also lead to the success of your business. Managing a business can be sometimes risky and challenging but the important thing is you work with your strategies and you pay for worthy leads.